Evelyn Rodriguez Devine, Esq.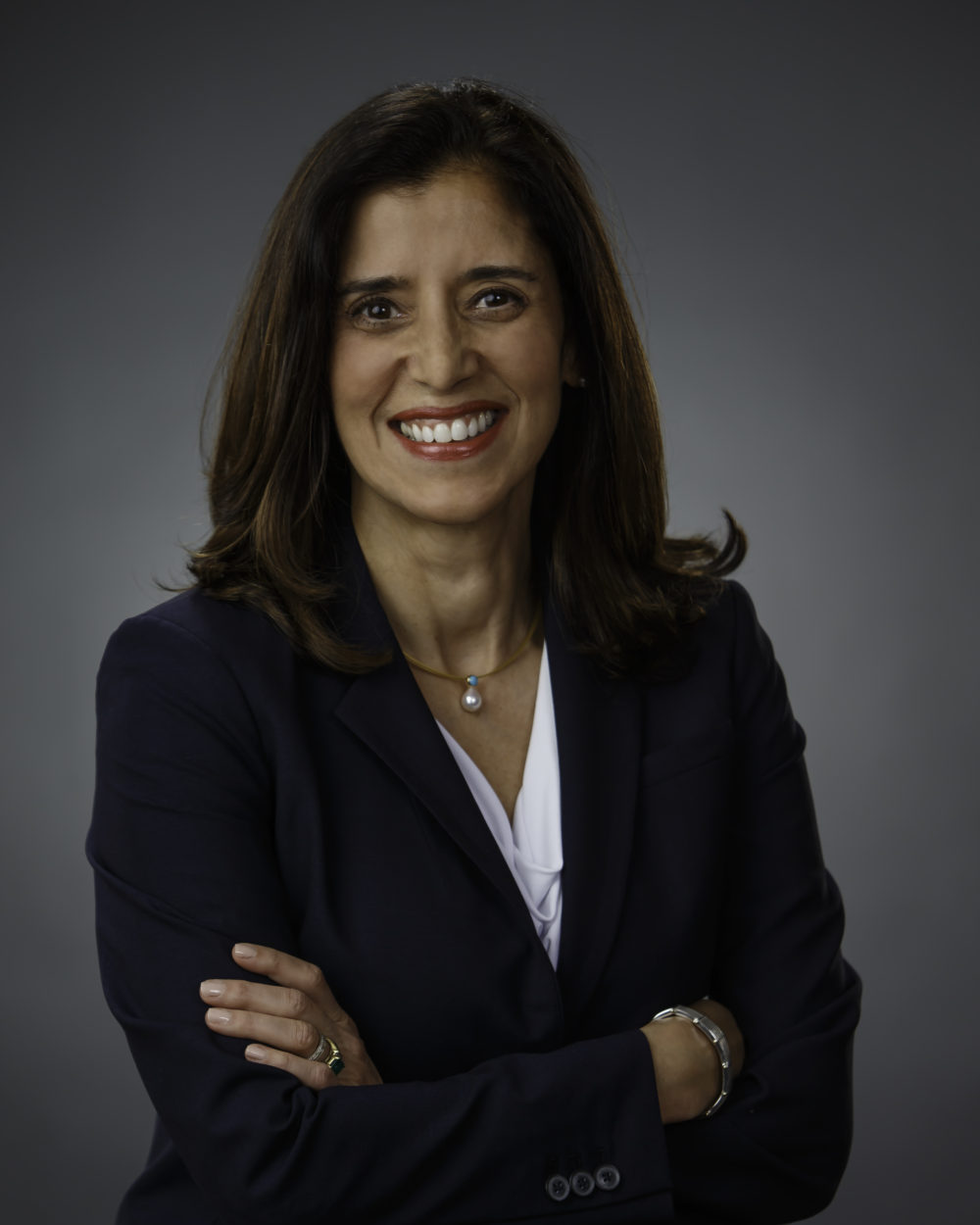 Evelyn Rodriguez Devine has over 30 years of experience as a litigator in Pennsylvania and New Jersey courtrooms handling general and commercial liability matters, including transportation, premises, professional and bad faith liability. She has successfully tried numerous jury trials to verdict, both in Federal Courts and State Courts throughout Pennsylvania. 
Ms. Devine's career has focused in the insurance industry. She commenced her career as a litigator handling professional malpractice and employment matters. In 1992, she started the first staff counsel law firm (Devlin and Devine) for United States Fidelity Group, that later became part of St. Paul Insurance Company/Travelers. From 2006 through 2010, Ms. Devine served as a Litigation Manager for Global Indemnity Insurance Company, where she managed general commercial litigation throughout the United States and its territories. As Litigation Manager, she was responsible for claims handling, risk management, loss prevention and bad faith litigation. 
Ms. Devine currently handles general litigation cases for both plaintiffs and defendants. 
Ms. Devine sits as a Hearing Committee Member serving the Disciplinary Board of the Supreme Court of Pennsylvania. She has co-chaired the Civil Practice Manual Committee and chaired the Diversity, Equity and Inclusion Committee for the Montgomery Bar Association. She has been an active member of the Temple Inn of Court and the Montgomery County Inn of Court. She was an active member of the Pennsylvania Bar Association Diversity Summit Committee and a presenter at the 2020 Summit. She is also a member of the Pennsylvania Bar Association Women in the Profession Diversity Subcommittee. 
Ms. Devine also serves as a mediator and an arbitrator. She is a Judge Pro Tempore for the Philadelphia Court of Common Pleas and the Montgomery County Court of Common Pleas and actively volunteers her time to resolve general liability disputes. Ms. Devine is also well respected among her peers for her integrity, depth of knowledge and litigation experience and has received numerous requests and appointments to serve as a neutral arbitrator. 
Ms. Devine is Latina and bilingual. She is on the Board of Directors of the Philadelphia Children's Alliance (PCA) an independent non-profit organization promoting healing and justice for sexually abused children in Philadelphia. She has also served on the executive committee of the Board of Directors of Accion Comunal Latino Americano de Montgomery County (ACLAMO), a non-profit organization, providing social services to residents of Montgomery County. 
In her commitment to continuing legal education, Ms. Devine has made legal career presentations to local high school students and has participated as faculty and presenter in continuing legal education seminars in Philadelphia and Montgomery County. 
Ms. Devine is a 1985 graduate of Catholic University of America and a 1988 law school graduate from Temple (Beasley) School of Law where she was on the National Trial Team and a recipient of the Philadelphia Bar Association Trial Advocacy Award. 
Professional Admissions:
Pennsylvania
New Jersey
New York
United States District Court, Eastern District of Pennsylvania
United States District Court, Middle District of Pennsylvania
United States District Court, Western District of Pennsylvania
United States District Court, District of New Jersey
Learn More About How We Can Assist You